April 4, 2020
Even With Covid-19 , trump Divides Us. This Time It Is States vs Federal
Trump does not even have a shred of leadership skills. His management skills seem very poor as well.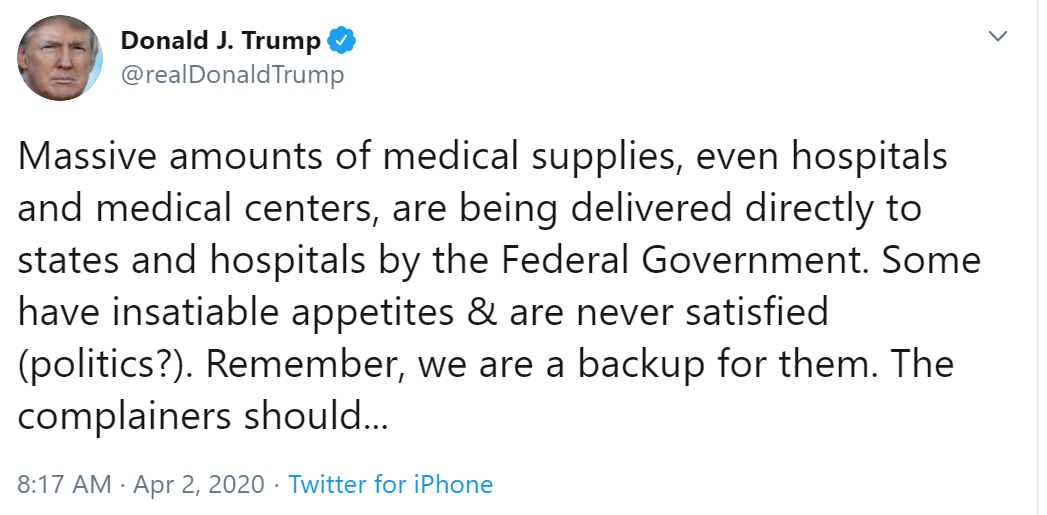 How dare those hospitals with their insatiable appetites complain?
Remember, we are supposed to be their backup. It isn't my fault this disaster wasn't prevented almost completely ( like South Korea did ) or at least lessened in severity. That is the fault of the pandemic preparedness office created by Obama which, using my incredible foresight, I disbanded long before this happened.
Can you imagine had bad this would be if we had an existing team in place whose sole purpose was to prepare for this exact situation?
We are much better off with my corrupt and totally inexperienced slum lord son-in-law running shit.